PELICAN BREWING AT
Pub Test Banner / Popup
5911 SE Hwy 101,
Lincoln City, OR, 97367
541.614.4216
Phil's Nest Seafood Market & Crab Boil
Open Sat-Sun, 12-8. Weather depending.
Phil's Nest Seafood Market & Crab Boil
Open Sat-Sun, 12-8. Weather depending.
Dig into coastal classics paired with panoramic views
MEMORIES MADE HERE, ANYTIME OF THE YEAR
Feel at home on the coast at the newest of Pelican's brewpubs. Venture to our expansive deck, and unwind with views of driftwood-covered beaches. Sip on crisp brews in the beer garden, and find a spot to play. Enjoy local fare in our modern space. And that's only the beginning.
CHEERS TO SOMETHING FOR EVERYONE
BORN AT THE BEACH
We're excited to be part of this inspiring coastal community, a place filled with adventure—from strolls in the crisp sea air and hikes along pine-covered cliffs, to oyster hunting and crab cracking. Our favorite thing? We get to share it all with you, and discover new ways to make every day more exciting—together. So find us in Siletz Bay at the South end of Lincoln City, only a quick turn off the 101. We can't wait to meet you.
PELICAN BREWING AT
Pub Test Banner / Popup
PHIL'S NEST SEAFOOD MARKET & CRAB BOIL
Open Saturday and Sunday, 12-8.
Weather depending.
BOOK YOUR NEXT EVENT
More than a brewpub—find a spectacular setting to host your next event at the beach with Pelican Brewing Company. From our modern Seaview banquet room to the expansive North Patio, we offer five bookable spaces for hosting offsite meetings, holiday parties, birthday bashes, and more. Explore our event spaces here, and please reach out for booking inquiries.
Contact form for reserving Silets Bay events space
"*" indicates required fields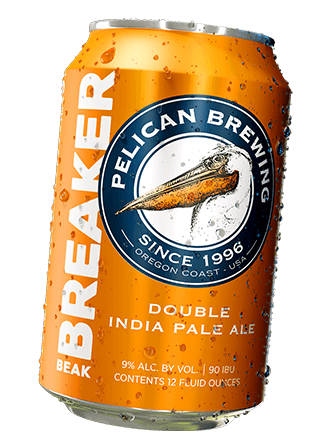 BRING THE BEACH A LITTLE CLOSER
Pelican's just as satisfying at home.
Find our beer at a location near you.
BEER FINDER