PELICAN BREWING AT
Pacific City
33180 CAPE KIWANDA DR.
PACIFIC CITY, OR, 97135
503.965.7007
BREWPUB
Daily 11am—10pm
12/19/23 11:30am—3pm
33180 CAPE KIWANDA DR.
PACIFIC CITY, OR, 97135
MINORS WELCOME
Outdoor dog-friendly space
Our Pacific City Brewpub will be closing early on Tuesday, December 19th, 2023 at 3:00 pm for our holiday employee celebration event. Cheers!
MEMORIES MADE HERE, ANYTIME OF THE YEAR
Visit the only beachfront brewpub in the PNW and the birthplace of Pelican Brewing. Surround yourself in the coastal action of Pacific City and kick back with views of surfers to doryboats to beachgoers and their excitable furry friends. Grab a front row seat on our sprawling outdoor patio, and celebrate it all with crisp brews and delicious bites.
CHEERS TO SOMETHING FOR EVERYONE
BORN AT THE BEACH
We're honored to be an anchor of this coastal community, a place where unique experiences come easy—from sand dune climbing to watching sunsets on the patio, and well-deserved beers to finish any day. Our favorite thing? We get to share our traditions with you, and discover new ways to make every day more exciting—together. So find us in Pacific City, our hometown beach town. We can't wait to meet you.
PELICAN BREWING
AT Pacific City
PUB HOURS
DAILY 11AM—10PM
BOOK YOUR NEXT EVENT
More than a brewpub—find a place to host your next event at the beach with Pelican Brewing Company. We're the destination for weddings, offsite meetings, and more. Reserve the Haystack Banquet Room at our Pacific City Brewpub and enjoy a private section of unequaled beachfront and patio access, perfect for large parties. Explore our event spaces here, and please reach out for booking inquiries.
Pacific City Event Space
Contact form for reserving Pacific City events space
"*" indicates required fields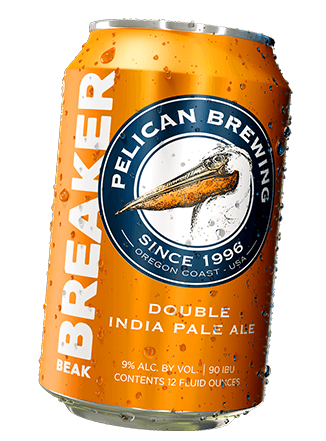 BRING THE BEACH A LITTLE CLOSER
Pelican's just as satisfying at home.
Find our beer at a location near you.
BEER FINDER