ZERO ALCOHOL. ZERO CALORIES.
SPARKLE
HOPS
HOP-INFUSED SPARKLING WATER.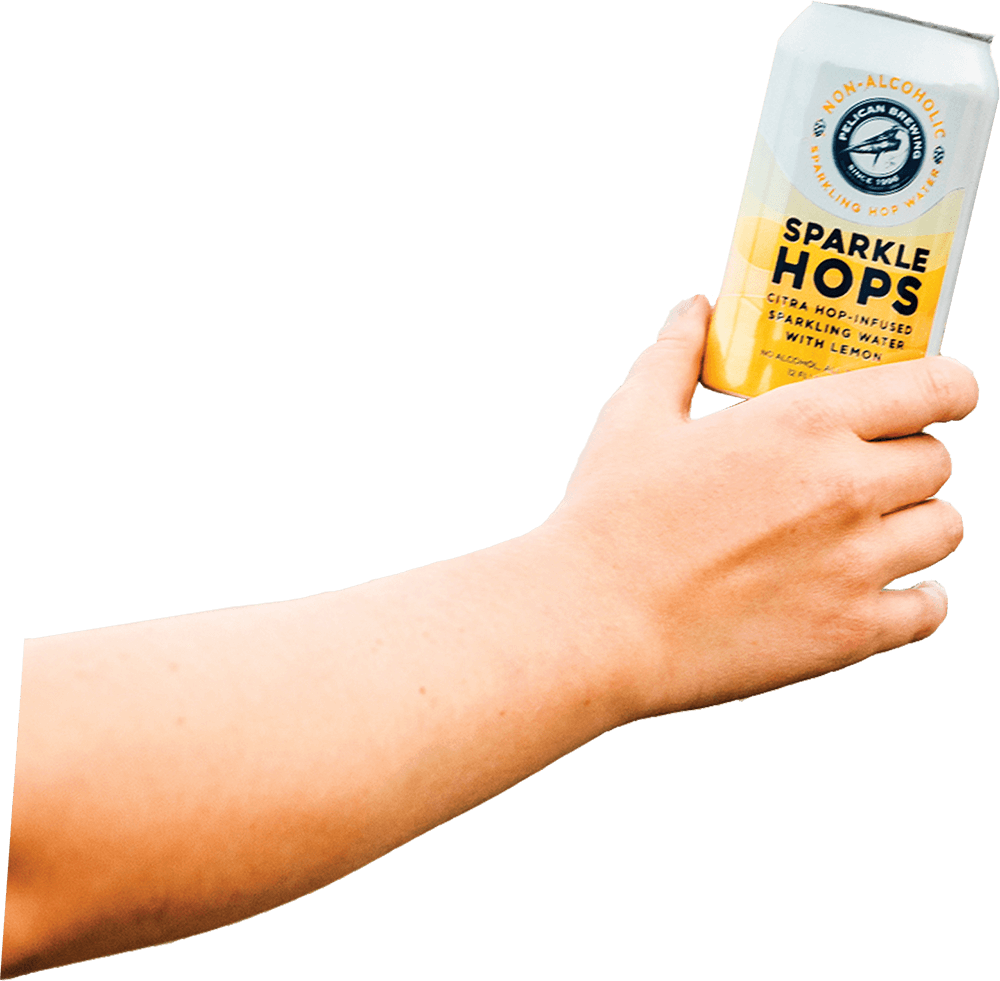 Experience Refreshment
Zero-proof That's
Purely Pacific.
For nearly 30 years, Pelican Brewing has crafted the most balanced tasting brews. Now we're bringing the same satisfying taste to hop- and fruit-infused sparkling water.
Breeze away with hop- and fruit-infused flavors. Citra hops with
lemon

and Strata hops with

açaí.
Elevate Your Every Day.
Bring the hottest spot for hops to your taste buds in the form of new zero-alcohol, zero-calorie flavors with a pop.
Experience anytime refreshment, brewed with local hops unique to our little corner of the world, and yours too. These bevvies take you to the Pacific shores of Cape Kiwanda, then set you free.
Two New Ways to Refresh.
Non-alcoholic
Citra Hop-infused Sparkling Water With Lemon
A taste so bold, you'll never forget it. Notes of bright Citra hoppy goodness pair with zingy lemon zest, awakening your palate. This is a finely crafted way to quench your thirst.
Non-alcoholic
Strata Hop-infused Sparkling Water With Açaí
Indulge in the berry bounty. Herbally aromatic, local Strata hops express notes of summer-sweet blueberries and blackberries. Smashing, slightly tart açaí berries complete this satisfying profile.
Find Sparkle Hops Near You.
Locate our retail partners closest to you, and try Sparkle Hops today.
AVAILABLE AT MAJOR RETAILERS, ONLINE OR IN-STORE
Results show accounts that have received a delivery in the past 30 days, and do not guarantee beverages are in stock or on tap. We recommend calling the retailer before making a trip.